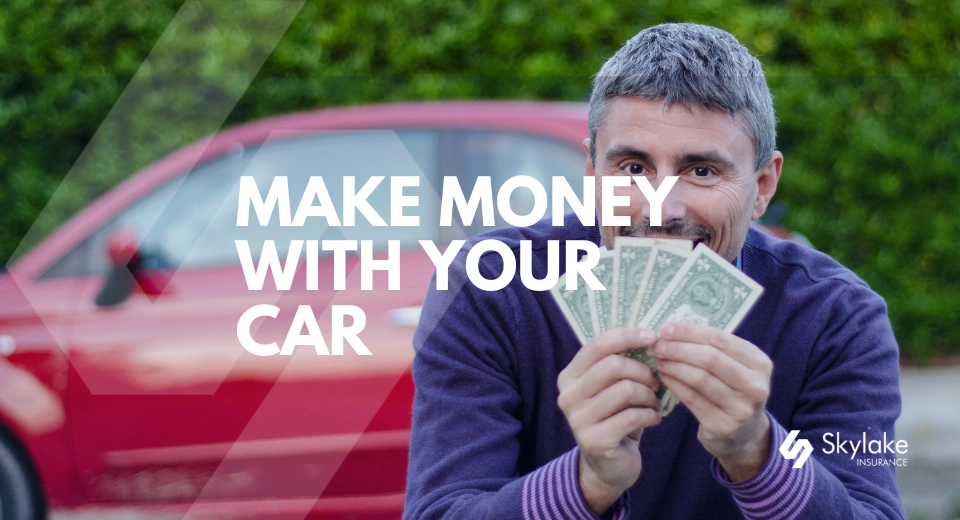 A car is an excellent platform for a side hustle. There are many ways to monetize your car without driving it more than you normally would. One of these ways is putting ads on your car, which doesn't require you to drive more than you otherwise would.
Let's review some of the most popular ways to make money with your car:
Driving for rideshare apps
Renting your car
Delivering food
Delivering groceries
Delivering with Amazon
Advertising wraps
Helping others to move
Let's begin…
Driving for rideshare apps
Working for a rideshare app is a great way to make money if you have the extra time and a good driving record. To become a local taxi driver, there are a few options. Uber and Lyft are the most popular nowadays and they both offer a great way to earn extra cash just by driving people around. If this fits into your schedule, do not skip the weekend driving when "surge pricing" is available and you can make a few more bucks later at night.
Read about the experience of a Florida guy driving for Lyft and Uber as a side-hustle: I Drive for Uber and Lyft — Here's Exactly How Much I Make in One Week (businessinsider.com)
Like everything, driving for a rideshare app has its cons and pros. The biggest positive thing is having great schedule flexibility to drive as much as you want, depending on your availability. On the other hand, it could get a little complicated to deal with some passengers you might encounter.
By the way, you also have Wingz, a less-known rideshare service app that focus on serving major metropolitan airports, events and senior transportation. This offers the drivers a more predictable option.
Renting your car
Today, we have app services for almost everything and making money by renting your car is not an exception. Think of it as the Airbnb for car rentals, where you simply rent out your vehicle just like you would a spare bedroom of your house.
Turo and Getaround are the main two options for this purpose. According to their websites you could make between $350 to $1000 a month.
The companies take care of insuring your car, meaning that you will be compensated if any damages happen.
Delivering food
If you don't like the idea of renting your car or driving with strangers, then becoming a delivery driver might be a more attractive way to you to make extra money. People are always hungry and craving food from their favorite restaurants, so it is a pretty active side-hustle. Sign up and just pick up and drop off food for customers. Your options here are DoorDash, Uber Eats and Grubhub.
Delivering groceries
Another way to make extra money with your car is by signing up for a grocery delivery service app like Instacart or Shipt. The difference with the previous category is that here you will be shopping at local stores or supermarkets and delivering groceries for busy people.
Delivering with Amazon
Amazon Flex – US is an Amazon program that let you use your vehicle to deliver Amazon packages and of course, make extra money. Most drivers make $18 to $25 per hour depending on location and tips received.
Advertising wraps
If you don't have any problem with turning your car into a moving billboard, you can sign up with a company that wraps cars in advertising. You will earn money for driving your car around as you usually do. The amount of money you can make will depend on how far you drive each day, the size of your car and sometimes the location area. The most popular options are Wrapify and Carvertise.