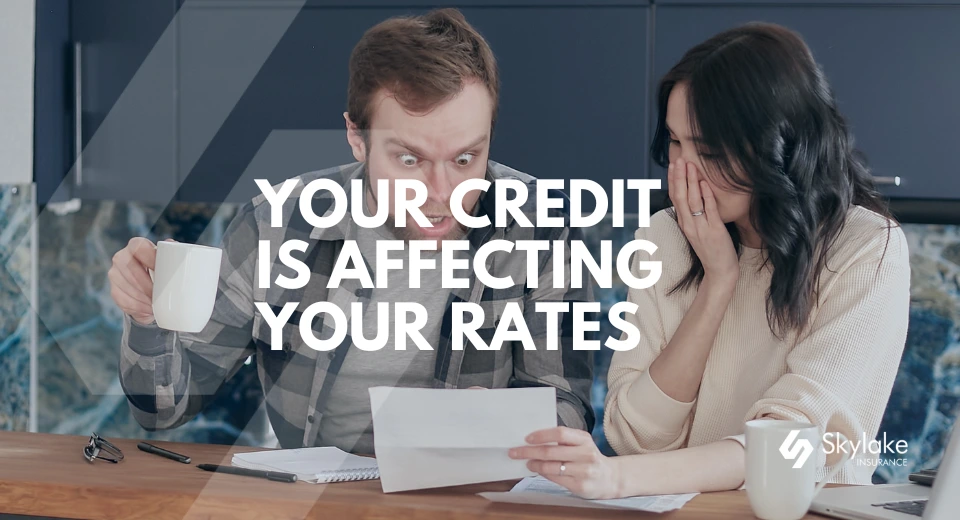 You've seen the commercials. Bad credit and no credit can get you quick financing on a new car, right? Well, when it comes to saving money on your car insurance, it's important to know whether a lower credit score will cost you more – or less.
Your credit score is an important factor in determining how much you pay for car insurance. Better credit often gets you a better rate, and worse credit makes your coverage more expensive. Almost every insurance company takes this into consideration when evaluating your risks factors.
Just to give you an idea, a person with a very good credit score can save up to 20% per year, whereas a driver with poor credit gets rates increased by almost 60% compared to someone with an average credit.
The impact of your credit rating depends on the state you live in and the credit provider you are dealing with. In some cases, your score could double what you pay or cut nearly a quarter off your bill.
How does credit score affect your car insurance costs?
There are studies that show evidence of the direct relationship between your credit history and total debt to your risk level. This is why many insurance carriers use the credit score to determine the likelihood of future claims.
An insurance score is not a measure of your creditworthiness, but instead it is an indication as to how risky you are from an auto insurance perspective, based on your credit history.
Does getting an auto insurance quote affect your credit?
No. Getting an auto insurance quote doesn't hurt your credit. Insurance companies check your credit with a soft pull, which only provides a partial picture of your credit history and doesn't hurt your score.
Actually, shopping around for auto insurance is always a good idea to find a better deal than your current policy. Among other recommendations to lower your auto insurance rates. So, if you haven't done it yet, get a new and FREE auto quote with us to explore new options.
How can you improve your credit score?
First it is important to understand how the credit score is calculated. FICO does not reveal the exact formula for its credit score, but it is known that the calculation takes into account five major factors—with varying levels of importance—as follows:
Payment history (35%)
Amount owed (30%)
Length of credit history (15%)
New credit (10%)
Credit mix (10%)
Knowing about how to improve your credit score is very useful, because it affects many aspects of our financial lives. Here is very helpful video with some tips to increase your credit score: https://www.youtube.com/watch?v=Ieg0bZ-zqE0