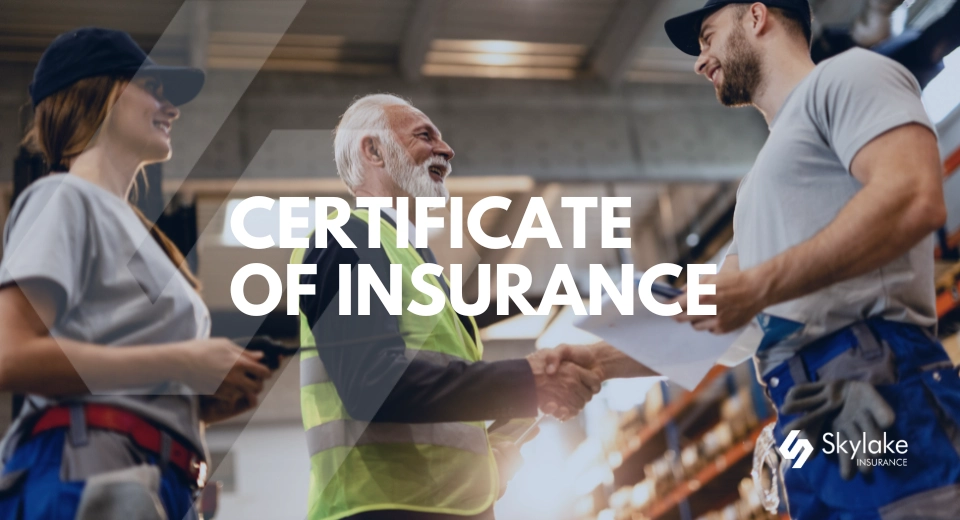 If you are a business owner you should already know of the importance of having insurance. A certificate of insurance (COI) is a statement of coverage issued by the company that insures your business.
Usually, no more than one page, a COI provides a summary of your business coverage. It serves as verification that your business is indeed insured. In other words, the COI verifies the existence of an insurance policy and summarizes the key aspects and conditions of the policy. For example, a standard COI lists the policyholder's name, policy effective date, the type of coverage, policy limits, and other important details of the policy.
A company or contractor without a COI will find it difficult to secure clients. Most hirers do not want to assume the risk of any costs that might be caused by the contractor or provider.
When do I need a certificate of insurance?
Potential clients may request a COI before doing business with you, especially if the work you do implies a high risk of loss or damage, just to make sure both, your business and theirs are protected in case of an incident.
How do I get a certificate of insurance?
You can request a certificate of insurance directly from the company that wrote your policy. If you purchased your coverage from an insurance agency like Skylake Insurance, you can request a COI with one of their agents or by filling out an online request form and they will send the certificate to the company requesting it.
How much does a certificate of insurance cost?
Nothing. A certificate of insurance is free of charge to show that you have proper coverage, and you can request it as many times as you need it. The only case in which you might need to pay extra is if your current policy does not match the level of coverage required by the client or business hiring you. In that case, you will need to purchase the coverage you need first.